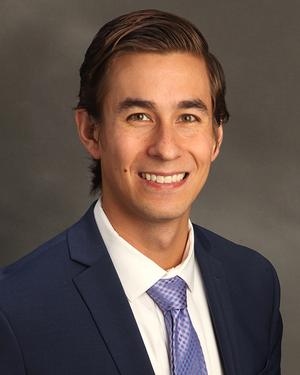 Justin
Pribilovics-Wade
Financial Advisor
My initial interest and forte for finance began back in my high school
economics class where we had a stock picking contest. I was intrigued
by the strength of the market forces and what influenced them.
Consequently, I started investing in the market with earnings from my
summer camp job; and I did pretty well – for a teenager with limited
funds.
I attended Chapman University where I studied finance. During the
summer, I interned with David and Wells Fargo Advisors, which
continued to cultivate my passion for finance. Upon graduation, I had
the full intention of moving to New York to work on Wall Street.
However, after visiting New York during one of the worst snow storms
of the decade, this California native decided to remain on the other coast.
I started my career at Pacific Life, where I specialized in annuities and
mutual funds – initially, conducting research and analysis. During my
tenure there, I was promoted several times, which allowed me to work
with firms nationwide; conducting higher level analysis, providing
portfolio recommendations and engaging in business development. In
the summer of 2018, I was recruited by David to join the Clarke
Investment Group of Wells Fargo Advisors.
Throughout my career I have always emphasized the importance of clear
communication and transparency; I believe that this fosters stronger
relationships based on the foundation of trust. I am excited to be working
with the Clarke Investment Group because we share the same philosophy
and values in working with our clients.
Please feel free to contact me directly with any questions you may have.


On the Personal Side
Justin grew up in Oakland and recently made his way back home after graduating college and a successful four years at Pacific Life in southern California. Away from the office, he enjoys traveling and "eating' his way through cities. More often than not, you can find him enjoying barbeque at a local smokehouse. He is an avid Bay Area sports fan, and attends as
many Giants, Warriors, and Raiders games as possible. He also likes to stay active by challenging himself with annual fitness goals; which have included multiple running races, The Tough Mudder, and he most recently
completed his first half marathon.
Favorite Quote: "Just Do It" Favorite Superhero: Captain America
Favorite Part of My Job: Helping clients Best Friend My girlfriend - Kelly Favorite Childhood Memory Any snow trip to Lake Tahoe